As one of the most important tools for success in the B2B landscape, CRM software needs to be highly intuitive and adaptable to the specific, evolving needs of each scaling B2B organization. In an effort to ensure a seamless user experience suitable for nurturing client relationships, many organizations put their faith in Salesforce and the platform's specialists, who promise industry-leading capabilities to match its formidable popularity.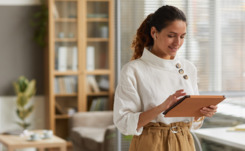 Over the years, this has led many sophisticated B2B enterprises to invest their valuable resources in a CRM that will ultimately fail — not because of a lack of users or knowledge about the platform's capacities, but because Salesforce is fundamentally difficult for personnel to adopt and use companywide on a daily basis.

Welcome to Wendt Partners' definitive series on the real-world impact of Salesforce vs. HubSpot implementations. In the coming installments, we'll get clear on the major pain points that encourage Salesforce users to migrate to HubSpot — the inefficiencies and drawbacks that B2B enterprises face while working with Salesforce and how HubSpot turns each one on its head to provide game-changing benefits to your entire team.
First, let's delve into a crucial factor contributing to your organization's results each quarter: user adoption.
Salesforce User Adoption: Choosing Comfort Over Consistency
Salesforce came onto the B2B scene in 1999 — back in the days of complex hardware setups when the concept of cloud CRM was just beginning to take root. Unfortunately, the platform hasn't been able to keep up with the times or develop their product to meet the modern B2B salesperson's needs.
Enterprises that onboard Salesforce today unknowingly put their faith in an outdated mindset about CRM implementation. To the company itself, however, this isn't a problem when you can count on the quantity of users over the quality of the interface — something that Salesforce has mastered.
"The B2B players in sales leadership and management that love Salesforce and heavily promote its use are also the people who've been in Salesforce for years, even decades," remarks Doug Wendt, Chief Growth Officer and Co-founder at Wendt Partners. "In other words, they don't love the platform because it's doing anything particularly valuable for their company — they love it because they're used to it."
The number one perceived value add for long-time Salesforce users is comfort — take this factor away, and you reveal a largely inefficient system notorious for a steep learning curve that seems to never end and a cumbersome patchwork of product library items that operate with entirely different layouts and user interfaces.
Looking Towards the Future of B2B
Today's rapidly-evolving sales pipeline urges team members to close deals at an expedited pace each quarter — while maintaining the same level of customer service. To meet these demands, the next generation of B2B sellers (and anyone who is looking to make a name for themselves as a B2B enterprise) needs software that's intuitive and easy for their entire team to use.
Principles of easy user adoption apply to specific choices like interface design, but also speak to the core of a platform. The bottom line remains that sales teams need to be confident that their software will work one hundred percent of the time. Notoriety for user frustration and a steep learning curve can no longer be tolerated.
HubSpot: Quick to Adapt & Evolve
Since its founding in 2006, HubSpot has made a name for itself as the biggest industry challenger promoting next-generation CRM technology. In doing so, the platform has prompted comparisons between Salesforce vs. HubSpot in many respects, with user adoption being a recognizable draw for HubSpot's side.
"So many current clients sought out our services for the specific purpose of migrating away from Salesforce," shares Doug Wendt. "They had been bogged down by Salesforce's inefficiencies to the point where they desperately needed a change."
Expert User Adoption for Daily Use
HubSpot has continued to develop since its inception, working tirelessly to understand its users' most pressing needs and develop the platform in response — making it the number one CRM platform for modern B2B enterprises. Enterprises migrating from Salesforce to HubSpot see a noticeable increase in efficiency — starting from the beginning with a comparatively simple user adoption experience.
HubSpot is an agile solution that is quick to adopt and easy for teams and their leaders to use on a daily basis:
HubSpot user adoption specialists can speak to the platform's highly-customizable interface.

HubSpot has every functionality united under one UX, as opposed to the poorly-integrated product library filled with disjointed front-end applications that Salesforce touts.


All five HubSpot hubs are under one "language" and visual hierarchy system.
The #1 Salesforce-to-HubSpot B2B Migration Partner
Elite HubSpot Solutions Partners make up a handful of the most hands-on, knowledgeable, and results-driven HubSpot implementation providers in the country. Wendt Partners is proud to contribute over two decades of B2B growth leadership to this category — but even within that pool of excellence, Wendt Partners stands out as the go-to team for leading B2B enterprises seeking to migrate Salesforce to HubSpot. With an essential people-first mindset, we make HubSpot simple to learn and execute for senior management and IT leadership, as well as the Salesforce admins and team members that cultivate your client relationships each day.
Our implementation team examines your existing Salesforce environment and prioritizes the HubSpot native products and integrations that will make your journey a long-term success. We're excited to help you join the B2B CRM revolution and acclimate your team to the HubSpot platform. Book a timeslot directly with Doug Wendt to discuss your Salesforce to HubSpot migration today.
In our next article, we'll continue our Salesforce vs. HubSpot exploration by zeroing in on the major areas where Salesforce admins fail at making the platform work better for its users — and how HubSpot succeeds in each of these capacities.