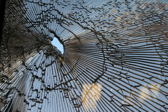 Why should customers choose your business? That is the most pressing question for any company or organization. How you answer this question will largely determine the level of success (or survival) that your business achieves. If your brand strategy and identity is to stand for something, it needs to be in alignment with the answers to this question.

Unfortunately, many business owners answer that critical question with a narrative centered on their own sense of pride and past accomplishment. Statements like "We've been doing this the longest", "We truly care about our clients" or "We do a really great job for our clients" are useful for motivating your team, but not for influencing your customers.

Quite simply, these answers just aren't good enough – not in a marketplace where there are numerous competitors available to your customers, each just a click or call away.
Introducing Breakthrough Brand Strategy
Breakthrough Brand Strategy cuts through the pat answers and gets past the mental barriers that are holding your business back. It examines your customers, your competitors and your company closely, and identifies opportunities for you to achieve breakout sales success.
By focusing on your strategy and your sales team, breakthrough brand strategy will ultimately drive your business forward. In short, brand strategy provides a solution to your most pressing sales and marketing challenges.
What can Breakthrough Brand Strategy do for your business? Companies who gain the most from breakthrough brand strategy often face one or more of these challenges:
Lack of focus or clarity in sales efforts
Inconsistent results from lead generation
Marketing decisions driven by trial-and-error
Salespeople freelance or don't share best practices
Differing opinions about what target markets to pursue
Lots of marketing activities with unclear results
Marketing communications don't convey a clear or consistent message
What all of these challenges share in common is their ability to disrupt or destroy your growth plans. In short, if these problems aren't adequately addressed, the future success or survival of your business can be jeopardized. To address these issues, you need to think about the four layers of your business: The market, the business, your focus, and your impact (revenue and growth).

Four Key Questions
Breakthrough Brand Strategy is centered on four key questions, each of which addresses one layer in the strategy of your business:
What is my target market?
Is my business capable of competing in this target market?
How can I focus my team on serving this target market?
What must I do now to see revenue impact from my strategy?
By focusing on these questions, Breakthrough Brand Strategy™ allows you to develop a clear vision and brand promise, as well as a dynamic value proposition, competitive differentiators, positioning statement, messaging platform and more. The result is a better, more competitive company.
Image credit: Akeg @ Flickr (Creative Commons).