Making your business-to-business (B2B) sales team successful requires a combination of adding the right people to the team; equipping them with the right tools for the job; and training and coaching them in the right ways to achieve lasting success.

Too often, CEOs and sales executives focus on just the first element - adding the right people to the team - and then ignore the next two elements to equip, train or coach them for success. And yet, no area of your business can generate greater benefits or faster results from training and coaching, than sales. Here are three things you can do to improve your B2B sales training and coaching efforts today:
1. Focus on a Methodology that Aligns with Your Business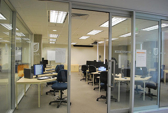 One flaw in many sales training programs is that they lack any kind of core, defining methodology. If there's not a well-documented and field-tested methodology behind the sales training, then it lacks both the credibility to be successful and the recipes you need to implement it in your business.
Therefore, you need to begin by insisting on a sales training program that is built on a solid, proven sales methodology — and one that is well-suited to your industry and selling environment.
There's little point in sending a technical and engineering sales team to a sales training workshop loaded with examples from consumer retail stores, or in deploying a sales improvement program for professional services that was originally written for consumer packaged goods.
The best way to approach this process, therefore, is to find a sales training provider that offers both a methodology-based approach and an industry-specific offering, so that your team can benefit from all aspects of the program.
2. Integrate Training with Ongoing Mentoring
The benefit of outside training partners is that they bring fresh insights, current research and comprehensive tools to the training game. But to gain lasting benefit from that partnership, consider establishing a mentoring program across your sales organization.
This allows your senior sales people to take a 'train-the-trainer' approach to the curriculum, and strengthens the ongoing focus on self-improvement and team support that is a key goal of your sales training program. In addition, this can also be supported by or integrated with ongoing mentoring from your outside sales training provider (in fact, this is another key attribute to look for when selecting a sales training partner). Training sets the stage for success, whereas coaching and mentoring make the success achievable within your organization over time.
3. Train on Fundamentals as well as Emerging Trends
Often, salespeople say a polite but firm 'not interested' when asked whether they'd like to enroll in a new sales training program. Part of this is due to past experiences with less-than-stellar training programs, and part of this is due to the desire to look like a 'pro' and not subject themselves to 'basic' training that they think is below them. Accept the first point and don't fall for the second point.
Even the best sales professionals need continuous, rigorous training and development to stay sharp - in fact, often they need it even more than their newer and less experienced counterparts. Your sales training and coaching program needs to incorporate new ideas and emerging trends, but it also needs to focus on the fundamentals of sales effectiveness in each and every component.
When looking for a partner who combines all of the elements we've discussed here, consider a variety of factors: a proven methodology, an industry-specific offering, the ability to integrate with ongoing mentoring and coaching, and a curriculum that spans all topic ranges -- from core fundamentals to specific, advanced topics.
Use these three key ideas to help you form an effective sales training and coaching strategy for your team, then develop a plan of action to get it done. The sooner you begin the process of developing a continuous sales improvement culture for your company, the faster you'll see results.
Image Credit: Flickr (Creative Commons).