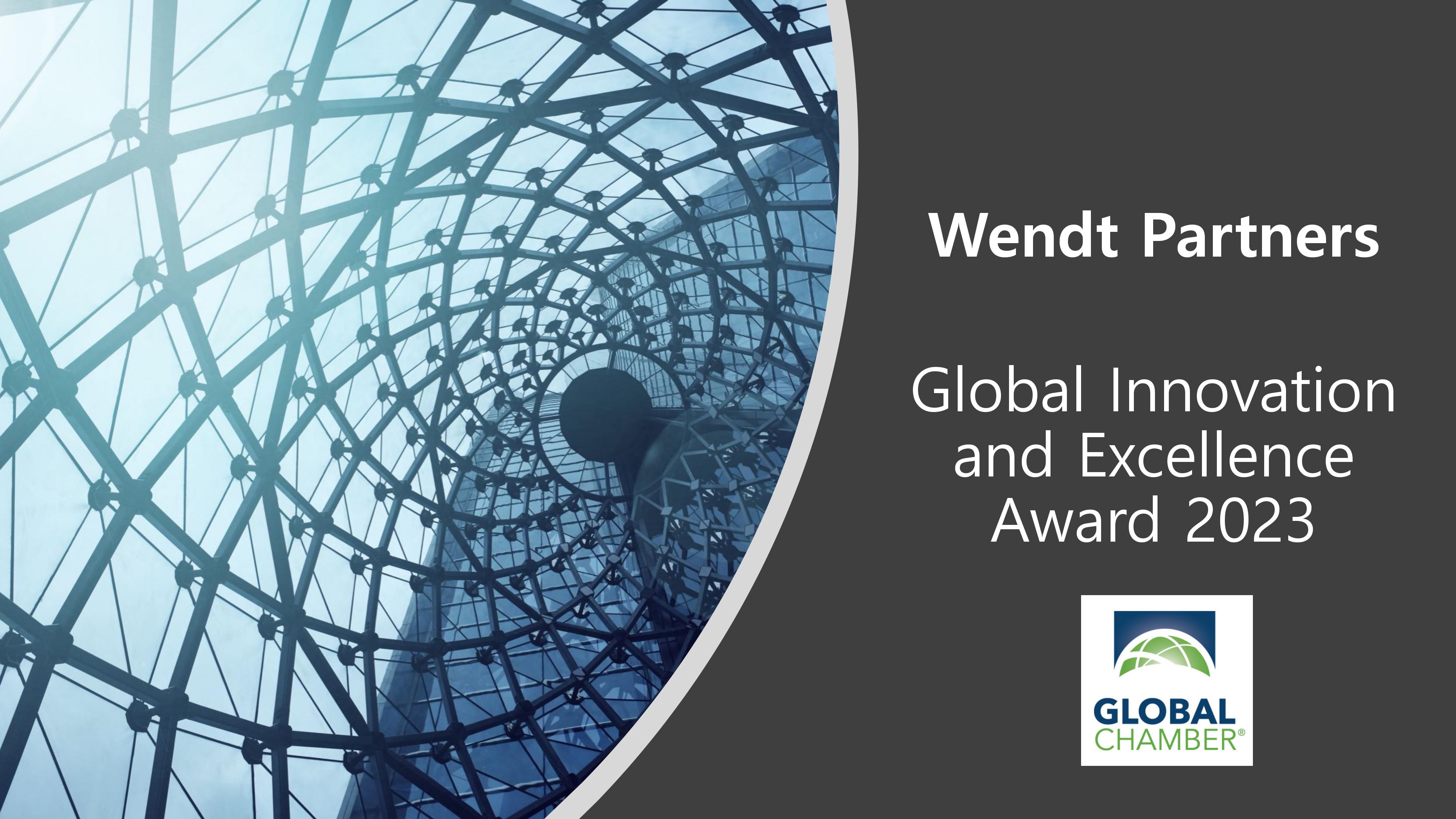 July 24, 2022, Queens, New York – Wendt Partners, a HubSpot Elite Solutions Partner headquartered in New York City, has been recognized by the Global Chamber® with a Global Innovation & Excellence Award for 2023.
The Global Innovation & Excellence Awards is the Global Chamber's annual program to nominate and recognize member firms who are having global impact -- "The Global 50".
The award criteria focus on key areas of impact, including:
Making a sustained contribution to the Global Chamber community

Demonstrating awareness, engagement and leadership in global business

Showing outstanding leadership as a 'global citizen' in business

Leading a business that shows commitment to global teams and/or global customers

Exemplifying the values of the Global Chamber, including "It takes a village to grow globally" and "Be global and unstoppable."
The award winners each exemplify global innovation and excellence with growth, success, creativity, community leadership and impact.
Doug Wendt, the co-founder and senior partner of Wendt Partners, serves on the Global Chamber NYC Chapter Advisory Board, has co-sponsored educational and outreach program, and leads a firm that exemplifies Global Chamber values with team members in 9 different countries and clients worldwide. Wendt Partners has grown 2-3x per year for the last three years and the firm's commitment includes a set of corporate values derived from the firm's home office in Queens, the World's Borough -- the most diverse place on earth.
"We are truly honored beyond words that the Global Chamber has deemed our firm worthy of this prestigious recognition," says Doug Wendt, co-founder and senior partner of Wendt Partners. "We have been a proud and committed member of the Global Chamber community and we believe fully in the mission, vision and values of the global business community we serve every day."
Wendt Partners joins 49 other members who received this year's "Global 50" award including BMO, Bank of America, Corpay, Creditsafe, Factum Global, Globalization Partners, the Government of Japan, Korea Innovation Center, the Maryland Department of Commerce, Port of Los Angeles, Sino America Business Development Corp., Synergy International Systems, Virginia Economic Development Partnership and Vistage Worldwide.
Global Chamber® is a thriving community of professionals, mentors and innovative companies taking on the world of global business. We provide information, connections and mentoring for leaders to capture global business opportunities. Connect with our resources and tens of thousands of members and followers worldwide to accelerate your success. Consisting of 525 chapters in 195 countries, Global Chamber is truly the world's business community. Headquartered in the world-famous Thunderbird School of Global Management business education center in downtown Phoenix, Global Chamber is building the future of cross-border business collaboration.
For more information, please visit The Global Chamber.