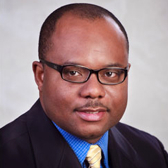 Having immigrated to the United States from Africa and with an extensive background in the global hospitality and housing sectors, Ferdinand Akesse developed a vision for helping international executives achieve a more successful transition to the United States. In launching Transitions from Africa, he brought to bear all of his personal and professional knowledge to create a world-class resource. In this interview, Akesse shares how he developed his vision and brought it to life, and how Wendt Partners helped him make its success possible.
WP: Tell us a little about yourself and your personal and professional background.
FA: I was born and raised in Cote D'Ivoire (Ivory Coast) in Africa. I am married and the father of two children. I enjoy travelling and discovering different cultures, learning how they function and what makes each one unique. I have been to many countries such as England, France, Morocco and a wide range of nations in Africa. I started my professional career at Hyatt Hotels, where I held a variety of management positions and focused on my passion: enhancing the experience of guests during their stay. In addition, I had the pleasure of working for Avalon Bay Communities, a residential property company. I was a community consultant with Avalon Bay for over four years. It was a great opportunity to learn the ins and outs of the residential property industry. I currently live in Columbia, MD and am a member of the leadership team for Stone Fish Grill, a new and rapidly growing regional chain of restaurants in the Washington, D.C. region. In all of these experiences, my passion has been to create the best possible experience for the guest, traveler or tourist.
WP: What led you to start Transitions from Africa? What is your mission?
FA: Transitions From Africa was the result of a series of observations I made during the time I spent with Hyatt Hotels and Avalon Bay. International travellers – especially those who are relocating to the U.S. for an extended period of time – are regularly confronted by many challenges when planning for or making their transition to the U.S. Once they arrive, they are often overwhelmed by all of the challenges and changes they have to face at once. I founded Transitions From Africa because I wanted to create a platform where newcomers to the U.S. from Africa could find tools to ease their integration into America and enhance their experience here, both personally and professionally.
WP: Why do you feel that there is a need for this kind of information, advice and support? What problems do you intend to solve?
FA: I have seen many situations where African nationals coming into the U.S. simply do not know where to start once they arrive. They often make many mistakes and later spend a lot of time and money to fix these problems. And this is just as true for highly educated professionals coming for work assignments, as it is for any other traveler or person coming to relocate. American employers often underestimate or simply fail to grasp how many factors have to come together -- from the legal and work requirements to travel, moving, becoming conversant with differences in American culture, avoiding common cultural faux pas, and more. I attempt to provide support to African nationals -- in terms and through topics they can understand and embrace – to effectively integrate into the United States. For the individual, it can provide peace-of-mind and for the employer, it can provide both a welcome resource and better insight into the changes their new employees have to work through.
WP: What do you see Transitions from Africa bringing to the table that will help clients stay ahead of their requirements and emerging needs?
FA: I want Transitions from Africa to be the place to go for African national executives and professionals coming to America. They can find a step-by-step guide to have a good start in the U.S., then come back over time to learn more and more, across a range of topics. We intend to cover banking and finance; business; customs and immigration; employment; learning and education; moving and travel. And the site is fully bilingual in both English and French, which provides even greater accessibility for those who come from one of the twenty-eight African nations where French is widely spoken. In short, I want Transitions from Africa to provide a true "peace-of-mind" solution for African immigrant and transition challenges and opportunities.
WP: You've had the opportunity to work with Wendt Partners to help you build your business. What led you to make the decision to retain our firm to work with you?
FA: After an initial discussion with Wendt Partners, I decided to have my first session because Wendt Partners provides specific, tailored support to startup CEOs, as well as those from more mature companies. I was looking for help from an expert in building the vision of my organization. I then decided to stay and continue working with Wendt Partners because they exceeded my expectations, from my first meeting onward. We started with the StrategyFirst Action Assessment for startups, then moved into business strategy and planning. From there, we developed the business model, the brand strategy and the content plan. I also elected to have them develop my brand identity, website and social media components as well. At every step of the way, the conversation has always extended beyond just the technical or tactical elements, and has embraced the strategic questions.
WP: What, so far, have been the one or two greatest benefits that came out of your work with Wendt Partners?
FA: Wendt Partners, first and foremost, created a clear vision and mission for Transitions From Africa. They helped me stay focused on the business vision and on making it something that will establish credibility and build for a strong future. Doug Wendt, the president of the firm, challenged me on every aspect of the orientation I wanted to give to the business. He helped me make decisions that resulted in a stronger, more streamlined and focused business model. He made me realize that some of the ideas I had originally were limited or inconclusive, and that other ideas I had not really explored could be extremely powerful.
WP: What would you tell other CEOs about the value and impact they can gain from working with Wendt Partners to help them grow their business?
FA: To other CEOs, I would say that Wendt Partners will undoubtedly take you to the next level of your business. Wendt Partners possesses many years of experiences in building businesses, and they are very focused on your success. If you are a startup, Wendt Partners will help you as you go through the necessary steps and start your business on a strong foundation. If you are an established organization, Wendt Partners will then redefine your company's goals and direction for a guarantee of better growth.
WP: Do you have one or two suggestions, pieces of advice or key recommendations you encourage other CEOs to consider that will help them grow their companies?
FA: I am still at the early stages of my business, but I do understand one thing for sure: You need to dedicate time to you business. Time is the greatest asset you have, and the one thing that you can leverage more effectively than your competitors. One more thing: You must absolutely have a clear vision about what you offer and why. Wendt Partners is the perfect candidate to guide you in this domain.
WP: What kinds of CEOs would you like to meet, and what are the most valuable ways in which you like to connect with your peers and prospects?
FA: I am always looking to develop new relationships with fellow CEOs and executives with experience in dealing with expatriates, diplomats and temporary immigrants and their needs. We are on the constant lookout for new content partners and insightful leaders to interview, so we can partner with these individuals to share their ideas, experiences and expertise through the Transitions from Africa platform.