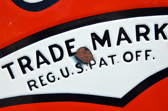 Trademark law is critical to an effective business growth strategy, and a trademark is one of the most valuable brand assets that a business can develop. In the B2B market, companies need to invest in trademark strategy and protection whether they provide products or deliver services. We recently sat down with attorney Josh Gerben of Gerben Law Firm, a nationally recognized, award-winning trademark law firm, to discuss what every CEO should know about trademarks.

WP: Tell us a little about your practice at Gerben Law, and what got you interested in focusing your firm on the field of trademark law specifically.
JG: At Gerben Law Firm we focus on the trademark clearance and registration process and related matters. To date, we have filed over 4,200 trademark applications with the United States Patent and Trademark Office.
I started Gerben Law with the goal that I could offer personalized attention to my clients and allow my clients to enjoy a true attorney-client relationship — without the large law firm price tag. When I started my practice I decided to focus on trademark law because I have a marketing background, having previously served as the marketing director for a family business. Since trademarks are critical to marketing, it was a natural connection for me when I started my legal career.
WP: In the United States, is my business required to register a trademark?
JG: No, you are not required to obtain a registered trademark in the U.S. In fact, you have common law rights in your trademark even if you do not file a trademark application. However, I think filing for federal trademark protection is, in almost every case, a good idea.
WP: When do I know that I am doing something in business that involves a trademark? Does it have to do with the size of my company, or the types of products or services I deliver...or does every company use trademarks (even if they don't realize it)?
JG: By definition, a trademark is a word (for example, Nike®), phrase (for example, JUST DO IT®) or symbol (for example, the Nike swoosh) that help consumers tell different products and services apart, and to tell consumers where these products come from. For example, the Nike® and Reebok® trademarks allow you to know who you are buying shoes from if you go into a shoe store. So if your business is offering products or services to the public, you are likely using trademarks. Even a company name is deserving of trademark protection.
WP: Many businesses elect not to register trademarks, and many others don't even think to indicate that a given trade name or mark is a trademark at all (even if unregistered). Is it your opinion that every trademark should be registered? And when is it smart to definitely proceed in registering a trademark?
JG: The first thing a business owner should do is seek the advice of an experienced trademark attorney to figure out which trademark(s) they should file, based on how they are marketing their products and/or services. A good trademark attorney can help a business owner figure out where they should invest in federal trademark protection, and, where they may not need to make such an investment. Every case is normally unique. Therefore, there is not a one size fits all answer to this question. That being said, in most cases, a business is going to have at least one trademark that should be considered for federal registration – its name.
WP: We see trademark indicators of various types all of the time -- the circle-R, the superscript TM, the superscript SM, etc. Does putting these indicators after a trade name or design constitute the trademark?
JG: Putting these indicators after the name of a product, service, or business is the trademark owner's way of alerting the public that the name is being used as a trademark. However, a business is only entitled to use the "®" symbol after a trademark if it has successfully registered a trademark with the U.S. government.
That being said, a business can use the small capital letters "TM" or "SM" even if it never applies for a trademark registration. These symbols can mean that you have a pending federal registration, or, are claiming a common law right in the trademark.
Because many businesses misuse these symbols, it is normally necessary to undertake some research to figure out what rights really exist in any given trademark (regardless of the symbol you see being used).
WP: What are the two or three greatest misconceptions or misunderstandings that business owners have about trademarks?
JG: The first misconception is that you only need a trademark if you are a large, wealthy, or fully established business. From the minute you start your company, you are investing your time and your money into your brand. You should always conduct a trademark search to ensure you are investing in a protectable asset, and, follow up by making a filing to protect the asset.
The second misconception is that a trademark application can easily be filed on-line through a legal document preparation service, or, by yourself. A trademark application is a legal document, and, many mistakes can easily be made if the application is not being completed by an experienced trademark attorney.
The third misconception is that once your trademark is registered, your work is done. In fact, you have an obligation to police your brand to make sure nobody else is infringing on your trademark and to file periodic renewals with the U.S. government. A trademark attorney can guide you through the post-registration steps necessary to maintain your trademark rights.
WP: If the trademark registration process is about protecting my brand, does that mean that when I hire a marketing firm to design a new logo, a consultant to help me develop a new brand name, etc., that we should always involve a trademark attorney to help us research selections and, later, register the mark?
JG: I do think it is helpful to consult a trademark attorney as early on in the branding process as possible, ideally before the name and logo are finalized. Sometimes my clients come to me with their hearts set on a particular name, and I have to tell them that the name (or something similar) has been registered or is being used by someone else. At that point they must begin the name selection process over again (which can be difficult and expensive, especially if products or packaging have been produced.)
WP: Why should I hire an attorney to perform trademark research and filing for me? Isn't the USPTO database available, free, online and can't I register a trademark myself?
JG: The U.S. Patent and Trademark Office (USPTO) database is free and available online. However, just because you can doesn't mean you should.
The free software the USPTO provides online is not as simple as it seems— and therefore you may not catch a potential conflict on your own. At our firm, we use professional-grade search software and we have experienced searchers who have conducted thousands of trademark searches.
Moreover, the way the application itself is drafted is incredibly important to make sure you receive broad trademark protection. Therefore, using an experienced attorney to draft your application will ensure you receive the maximum protection under the law.
But don't just take my word for it — a recent study conducted by the University of North Carolina at Chapel Hill School of Law found that trademark applications that are filed by attorneys are 50% more likely to achieve registration than those who attempt it themselves.
WP: What are the two essential things every CEO or business owner should know and always keep in mind about trademarks?
JG: The first is that in today's internet-based society, registering your trademark is more important than ever. These days, it seems like Internet companies are running the world (for example, Google, Facebook, Instagram, and Twitter come to mind).
Let's say somebody has a Facebook page that is identical to your trademark. If you own the federal registration for your trademark, we can file with Facebook to let them know that someone is infringing on your rights. Facebook will review our filing and many times will side with the owner of the federal registration (because with a trademark registration you are presumed to be the national owner of the mark).
The second is that while it seems like you will be saving money by filing your trademark application yourself (or using a lower-cost, non-attorney service), you can actually lose money if you file your application incorrectly or if it turns out someone is already using your name. The government filing fees aren't cheap, and they're non-refundable. Many of my clients come to me after attempting to file themselves and they have to pay the filing fees all over again. I think in the case of a complex legal matter like a trademark application, it's better to do it right the first time, with the help of an experienced trademark attorney.
WP: Where can business owners go to l learn more about trademark law and trademark strategy?
JG: Our Trademark University has a wealth of information, including videos explaining trademark basics. Topics include "What is a Trademark?", "An Overview of the Registration Process" and "Trademark Symbols: Which Ones Can You Use?" I find that many of my clients prefer watching a short video to reading lots of articles or abstracts.
Interesting cases are often highlighted on the TTABLOG, which discusses matters at the Trademark Trial and Appeals Board.
In addition, the "Basic Facts About Trademarks" booklet on the USPTO Web site has a wealth of information on the subject of trademarks.

Disclaimer: The content in this article is for general information purposes only and does not constitute legal advice. Please consult with a qualified trademark attorney for information and answers specific to your circumstances.
Image Credit: SSG @ Flickr (Creative Commons)