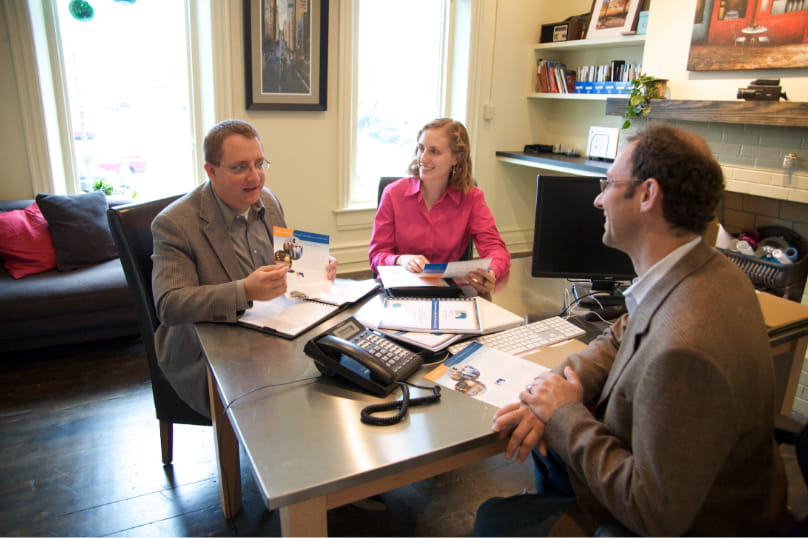 Wendt Partners Standard Terms & Conditions
By signing a quote or professional services agreement with Wendt Communication Partners LLC, you are agreeing to the following terms and conditions:
Wendt Communication Partners is a Limited Liability Company (LLC) established and registered with the Commonwealth of Pennsylvania, Department of State as well as similar agencies in other jurisdictions within which the company does business.
For the purposes of this agreement, Wendt Partners shall be referred to as "Consultant" and the client's company or entity shall be referred to as "Client".
Client is purchasing time and availability of Consultant's services and personnel. Consultant tracks billable time in increments of 15 minutes or multiples thereof, and all time tracked to Client's account will be in these increments.
Should it appear that in order to complete the necessary course of work, hours consumed will exceed the purchased amount of time, Consultant will notify Client on or before the time at which 90% of the aggregate hours have been consumed in the course of the engagement. Client and Consultant agree that both parties endeavor to undertake all reasonable efforts to ensure that Client's investment does not need to exceed the committed level unless both parties elect to voluntarily amend or expand the agreement.
The services provided by Consultant may be delivered by Wendt Partners personnel or contractors as Wendt Partners sees fit to support Client's requirements, and Client acknowledges that the labor rate(s) offered (where applicable) are not assigned to a specific person, function, task or activity.
Work on behalf of Client will normally be performed at the offices of Consultant or otherwise not at Client's location. Unless otherwise noted in the engagement package description, Consultant will provide reports on an as-needed or as-requested basis, listing activities completed and pending.
At all times, Consultant and its personnel will endeavor to communicate regularly with Client through online meetings, emails, digital collaboration tools and phone calls. Stated delivery timeframes for noted activities are not guaranteed and serve as estimates only, and presume achievability based upon active cooperation and coordination by Client at all times.
Client recognizes that the scope of work applicable to the service offering is defined by Consultant and that the number, type, nature and depth of activities performed within each element of the engagement is decided by the Consultant. Client fully authorizes Consultant to determine the number, type, and nature activities necessary and appropriate for each engagement element.
Consultant will at all times endeavor to confirm and verify, within reason, the accuracy of information prepared for publication or use within engagement deliverables. However, at all times, final responsibility for the accuracy of information provided by Client, or prepared by Consultant and approved by Client, rests solely with Client. Consultant is not responsible for errors, omissions or inaccuracies associated with Client-approved content or deliverables.
In accordance with Consultant's policies, work will not begin until a signed agreement and deposit payment are received, and work may be suspended if Client's account becomes overdue, not to be resumed until Client's account is paid in full. Consultant will make every reasonable effort to work with Client to address such issues proactively should they arise.
Client shall assume all responsibility for collection of legal fees as necessitated by defaults in payment or for sales taxes due as a result of the project or any components thereof. All payments made by Client to Consultant through the course of the engagement, including deposits, progress payments and additional costs or fees, are non-refundable.
This agreement will be governed by the laws of the Commonwealth of Pennsylvania. Should a dispute arise between the parties regarding any aspect of this agreement that cannot be adequately resolved between the Client and Consultant, the parties hereby agree to submit to binding arbitration within the jurisdiction of the County of Cumberland, Pennsylvania. Modifications to this agreement will only be valid upon written approval of both parties.
Unless otherwise stated in the quote or agreement itself, agreements are for the period of time and/or value of hours noted and may not be shortened or prematurely terminated.
In case of early termination, Client will be responsible for payment of all fees and expenses incurred during the period up to and inclusive of the date of termination, and for all fees and payments noted through the end of the originally established engagement timeframe or hours/services range.
In such event, Consultant shall reasonably attempt to finish work in progress for Client prior to termination date and upon securing agreement for final payment.