Perhaps you've been wondering if the business process benefits of ERP software would ever reach the sales and marketing side of the enterprise, so that you can better drive business growth. Well, I'm pleased to inform you that the future has arrived.
Searching for the 'Holy Grail'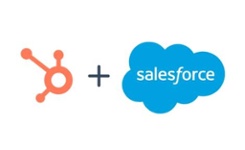 I spent more than a decade advising companies on Enterprise Resource Planning (ERP) software - how to select it, implement it, train people to use it, and create a solution that can improve business results. During that time, our singular focus was on achieving the holy grail of ERP: creating a true end-to-end system that could carry data and decisions all the way from a company's supply chain through to its shipping dock.
When I later moved from the ERP side of business software to the Customer Relationship Management (CRM) side, I quickly discovered that a similar need existed, but that a solution was far further into the future. For 99% of its nearly twenty-year history, CRM software has been concerned with but one objective: to help salespeople organize and execute their individual selling activity more efficiently.
Traditional CRM Can't Keep Up
However, the last 3-5 years have turned everything upside down. More and more of the sales cycle is taking place before the sales person is actually at the table; fewer and fewer prospects are connecting with the company through traditional lead generation pathways; and the advent of social media has created an explosion of ways in which sales professionals and prospects can connect.
Traditional CRM simply could not keep up – leaving many wondering what the future of the sales technology space would be. Fortunately, we now know the answer: The time has finally arrived for marketing and sales technologies to integrate, creating a complete business platform for the sales and marketing demand chain, much as ERP ultimately did for the supply chain.

HubSpot, the leading provider of inbound marketing automation software, and Salesforce.com, the world's largest provider of cloud-based CRM solutions, now together offer a completely integrated solution for the future of sales and marketing (what some analysts are now calling "Smarketing"). Whereas traditional connections focused on sending a lead from a marketing system to a CRM database, the HubSpot-Salesforce solution is in a completely different league.
Monitoring Prospect Behavior in Real-Time
Specifically, it allows for a dynamic, real-time view into the behavior of your prospect. Monitoring, managing and responding to prospect behavior is the true key to the future of solution selling, and it is what makes true sales enablement possible. What this means in concrete terms is that you can automatically score leads; see when prospects view or engage with your company on the web or in social media; prioritize and customize the sales person's email or phone follow-up; and even personalize (or optimize) web content so that each prospect sees the content, offers, calls-to-action and solutions that are a best fit for their needs. In addition to this incredibly powerful and intelligent prospect behavior monitoring approach, the Salesforce-Hubspot integration benefits from an additional newly-released tool called Signals. Signals allows sales professionals to actually see when a prospect opens their email, clicks in it, and acts upon it - providing an incredible level of lead intelligence right inside your Salesforce contact record.
Achieving the CRM Trifecta for Sales Success
If your company uses Gmail and Google Apps in the cloud, you can connect with Signals through Gmail on the Google Chrome browser, and take advantage of the industry-leading capabilities of Cirrus Insight to connect Gmail with your Salesforce system.
That trifecta - having a truly integrated relationship between your email, CRM and marketing systems - has never before been possible on a real-time, fully seamless basis. Today, it is.
Begin experiencing a whole new level of sales impact and business growth through the power of a complete enterprise demand generation solution, integrating inbound marketing and inbound sales together.
Image credit: HubSpot