Doug Wendt, Chief Growth Officer of Wendt Partners, was recently joined by Knowledgenet.ai Vice President of Marketing James Alvord for an hour-long webinar event and panel discussion. Their conversation shed light on the ways that HubSpot CRM can help B2B organizations create new deals on a daily basis through the power of prospecting tools.

Read on for some key highlights from this eye-opening session!
Keeping Pace with an Evolving Sales Environment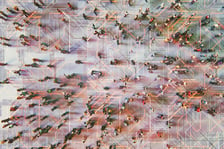 Even with a robust CRM system, new customers only enter your team's stream of contact when prospecting efforts are in place to generate leads. HubSpot's history as a well-developed marketing platform that evolved into a full-fledged CRM gives users an edge on the many marketing strategies that serve as opportunities to
attract new customers — but in today's economic environment, more is needed to go for gold.

"There are two sides to the equation [of generating leads]... how we find folks, and how we engage with them," says Wendt. "To have both of those sides of the equation balanced and working together is the magic formula, and there are plenty of tools in the HubSpot system that are going to supercharge your efforts."
Enhancing Your HubSpot Network
Knowledgenet.ai is a HubSpot integration that strengthens a user's existing professional network with in-depth data and information to help increase understanding about the relationships among their contacts. These pieces of information are represented by an interactive "web" that surfaces both existing connections and potential paths for warm introductions.
"We all know HubSpot is a phenomenal tool, but sometimes it doesn't hold all the information we have [access to] at any given time," says Alvord. "Knowledgenet allows you to surface that information right within HubSpot to see a lot deeper around what has been said, who's interacted with who, any files that have been shared, and other communications. This allows sales, marketing, and operations teams to be more productive, make smarter decisions, and drive growth faster."
Prospecting in HubSpot
To illustrate the collaborative power of HubSpot and Knowledgenet.ai in action, Wendt presents from his real-time HubSpot account. He tours the brand new Prospecting window, a unified workspace where a salesperson can begin hunting for new leads. Navigate your daily email, call, and LinkedIn to-do items (and those of your teammates), check your calendar, move modules to suit your screen layout preferences, and reach out to new contacts in a dozen different ways (or simply enroll them in a sequence to reach out over a course of days or weeks in a pre-set cadence). He also briefly tours LinkedHub — one of Wendt Partners' app partners that can sync a contact's communications in LinkedIn to HubSpot — as well as Lead411.
"Whether we are generating and engaging with prospects created by our marketing department or by other lead generation efforts, or we're focusing on LinkedIn… we have the capability to get you talking to people!" remarks Wendt.
Avenues for Warm Introductions
With the building blocks for new leads already in HubSpot's prospecting tools, Knowledgenet takes your pipeline up a notch while remaining integrated to HubSpot, as Alvord reveals in his multiple-scenario demo:
Learn who you're connected with from any organization's web page by using the Knowledgenet Chrome extension, and export potential leads directly into HubSpot.
Create AI-driven outreach emails right from their webpage using previous interaction information to accurately and completely introduce yourself. Pare down existing contact lists in HubSpot by any ICP – and by previous interactions – to what they specifically said in a past email or message.
See which companies have visited your web page(s), how many times, and who from the companies you have connections with to begin a warm interaction in just a few clicks.
Evaluate tech stack information and other key indicators that a potential lead will be right for your company — all from one, easy-to-navigate dashboard.
"Knowledge is your superpower," affirms Alvord, "and the ability for you to harness that knowledge across your company is what's going to propel you and drive your growth."
Generate Long-Term Success With Wendt Partners
An Elite HubSpot Solutions Partner serving B2B organizations across the country and beyond, Wendt Partners is dedicated to developing and implementing strategies for growth that will stand the test of time and scale with your enterprise. Book a meeting with a HubSpot specialist today to learn more about cultivating success with HubSpot CRM for your sales team and entire organization!