Three weeks ago, marketing automation company HubSpot announced the launch of HubSpot CRM, a new customer relationship management (CRM) application that will be a fully integrated part of the HubSpot platform. Currently in public beta (present HubSpot customers and partners can request access) and soon to be fully launched, the HubSpot CRM product represents a new approach to sales relationship management.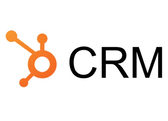 But in a marketplace loaded with CRM systems from Zoho to Nimble and from Microsoft CRM to Salesforce.com, it seems likely that customers are already overwhelmed with products. So why should a CRM product from HubSpot do anything different? Do we really need another tool to manage contacts, companies and sales relationships?
The answer is yes - but for some very specific reasons. Here are five reasons why HubSpot CRM is a true game changer for B2B companies:
1. It eliminates the wall between sales and marketing.
If your company is not already using HubSpot or another marketing automation platform, it may be hard to fully appreciate how seriously the lack of alignment between sales and marketing can hurt your business. The best way to appreciate it is by asking yourself how smoothly sales and marketing agree on what constitutes a well-qualified lead, or how thoroughly sales follows up on leads generated by marketing or marketing provides relevant content to leads generated by sales.
Imagine instead that both teams are using one platform and that every marketing touchpoint with a prospect gets recorded, scored and presented to the sales person assigned to that prospect. Imagine that your marketing team can see what factors are most effective in warming up leads that are most likely to be closed by the sales group. That's true competitive power, and HubSpot makes it possible.
2. You can add as many users as you like, including the CEO.
One reason CRM adoption is problematic in most companies is that it is traditionally sold on a per-seat license basis. And that cost can add up - fast. As a result, chances are only full-time sales people have access to the CRM platform, and maybe one person in marketing. How well can you collaborate on a platform that only a few people use? You can't.
In response HubSpot has taken a different approach - making the CRM product a free, fully included module within HubSpot. HubSpot pricing scales with the number of contacts in your database, which means that you have a strong incentive to add users at all levels (including everyone in senior management) and maintain a clean, accurate contact list. Win-win.
3. It teaches inbound selling techniques through context.
As a sales person spends more time in a specific CRM product, they naturally begin to respond to or work with the data that the product provides. HubSpot is uniquely able to provide data within the CRM platform that can change how sales people sell.
When you're seeing a real-time stream of intelligence about your contacts, such as who is opening your emails; when people are clicking on key pages of your website; how many eBooks or premium resources are being downloaded; and more, you can sell more effectively. That's inbound selling, and with HubSpot CRM it becomes intuitive for the sales team.
4. It enables a true Integrated Inbound process for the first time.
HubSpot traditionally positions inbound marketing as the opposite of outbound marketing, and certainly that makes a great deal of sense. Instead of sending email blasts to blind lists or blanketing your market with un-targeted direct mailers, inbound marketing is intended to attract the right prospects to your business online. For our company, about one third of our active prospects at any given time arrive through this channel.
But the other two thirds of our new opportunities come through our existing relationships, and as a HubSpot partner we believe that most businesses have the greatest opportunity to increase sales by intensively focusing on nurturing and engaging with their existing contacts. That means starting with your current contact database and providing content, engagement, programming, targeted offers and of course, direct phone calls, emails and sales calls to shake trees, drum up business and close sales. We call this approach Integrated Inbound, because it places current relationships at the center of the model.
By setting up HubSpot with an integrated CRM at the core, you can truly implement an Integrated Inbound model in which you first target existing customers and contacts, then build content and success around them, and then emphasize inbound lead generation once you've optimized on the basis of your initial success with your current contact base.
5. It begins the migration from an agency model to an implementation model.
If you contact the great majority of HubSpot partners, they will present an agency-style solution. What that means is that they will deliver a package of services in which they design and set up a lead generation website, optimize the process and add lead nurturing using HubSpot, and then deliver leads to you for your sales team for follow-up. That's very valuable and it's results-driven, but it's also traditional agency thinking, in that an agency sits outside your company and does something, then delivers results to you in a hand-off step.
The limitation of this model is that it places generation and nurturing of new leads off to the side, rather than centering around your existing contact database, the company's present reach in its target markets, and its ability to have employees actually improve how they interact with contacts through sales, partner communications and everything else that is part of the full B2B ecosystem.
With CRM now in the center, HubSpot can go from being a world-class marketing automation platform that an agency plus one or two client-side contacts will be using, into a company-wide relationship development and management tool that every customer-facing employee will be using. That requires implementation, which requires training, which requires employee engagement and senior management buy-in. Thus, the focus moves from 'having the agency set it up and generating results' to 'working with our HubSpot partner to implement it and train us for success'.
That's the key to making digital sales and marketing the centerpiece of your B2B business growth strategy through an integrated business growth platform. And with HubSpot, it's finally here.