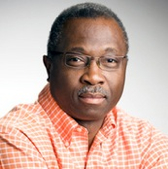 Developing a comprehensive model for business growth is an essential requirement for success in today's hyper-competitive marketplace. Social selling. Inbound marketing. Digital engagement. Sales-marketing alignment: there are so many priorities essential to an integrated growth strategy. For some firms, Executive Relationship Marketing (ERM) could be a high-impact strategic asset.
John Aggrey is the Chairman & CEO of The Unicorn Group, a business consultancy focused on Executive Relationship Marketing as a strategic driver for growth. John is a recognized leader in the technology industry, having served in VP or Director positions for Edgewater Technology, B2e Markets and KnowledgeMax, and also as the CEO of Serious2Learn. In this interview, we discuss with John the necessary prerequisites and priorities for implementing Executive Relationship Marketing.
WP: Generally, people understand the concept of marketing and the concept of sales. In that context, can you describe Executive Relationship Marketing and how you see it as a key component in an effective business growth strategy?
JA: ERM is a methodology designed to be implemented by both commercial and non-commercial organizations, to dramatically change the trajectory of a business development cycle. It is based on the Asian principles of Guanxi. In business, this top-down approach is an invaluable concept particularly when the business decision is mission-critical and reliant on the highest levels within an organization.
WP: You describe Executive Relationship Marketing (ERM) as a "secret sauce" in particular for early stage companies. What factors make this approach particularly valuable for companies developing disruptive innovations?
JA: Early stage companies often desire to break into a market with a perceived disruptive offering. On the buy side this can pose some challenges. Although true total cost of ownership should reflect the ideal procurement process, most "buyers" will make decisions based on other factors such a brand, incumbency, preferences from upper management, etc. ERM allows the startup an opportunity to create a level playing field by identifying executive sponsors within an enterprise who will champion their efforts, help navigate the internal politics, identify funding sources, etc.
WP: Many people consider undercapitalization the greatest threat to early stage companies, but you define the greatest threat as the gap between securing charter customers (or lighthouse accounts) and moving on to a strong base of regular, revenue-generating accounts. Why do you think this problem is so pervasive in many technology startups?
JA: Although the Silicon Valley region reflects a culture that celebrates entrepreneurial risk taking, most startups operating outside that region are increasingly challenged to demonstrate early revenue traction or at the very least validate the business model in some meaningful way, before attracting any equity capital. As venture capital firms raise significant dollars in a fund, the demands to deploy that capital make it almost a necessity to do larger rounds (often times across fewer deals) and demand a clear path to ROI. This means that startups need to use ERM to garner light house accounts, validate the model and put it in the best position to be properly funded with the "rocket fuel" to accelerate the business.
WP: Early-stage firms often hire business development and sales professionals with 'blue chip' brands on their resumes (IBM, Microsoft, McKinsey, Oracle, etc.) but you see this as something that often backfires. Why do high-profile BD hires often fail to convert their longstanding relationships into serious customers for a new company?
JA: One of the common misperceptions is that if you hire a BD person away from a well-branded company, you'll be able to replicate "the magic". You often find out that soon after the hire is made, the BD executive begins to lose much of their brand capital. Fewer phone calls get returned, and access to former colleagues become more challenging. ERM as a complement to an existing sales force allows the company to gain access to executive stakeholders and influencers, while allowing BD to focus on leveraging their consultative selling skills and industry knowledge to close deals.
WP: You talk about the importance of securing executive sponsorship for a new technology investment. What are the key components that you think make this step successful for early-stage firms?
JA: As the saying goes, "Nobody ever wants to tell a parent in the maternity ward that their baby is ugly". So it is with startups as they get introduced to established organizations. Whether it is at a trade show, a survey response card, or a face-to-face meeting, most initial "first meetings" (if you can get one) tend to suggest a favorable outcome. In reality, the true buying process occurs after you initiate this contact. Without ERM and access to executive sponsors, one is left without a champion to navigate vendor incumbency, "Not Invented Here" syndrome, internal politics, pricing pressure, stakeholder preferences, etc. It's a bit like flying a plane without a navigation system.
WP: Traditionally, securing executive engagement at high-profile prospect companies was a job partly placed on the shoulders of a startup's board of directors or board of advisors, along with its business development team. Why do board members often fail to do the heavy lifting needed for this to be successful?
JA: During the go-go years of the 1990's, it seemed that every startup had boards made up of luminaries. The idea was that these members would leverage their connections to help the company along a fast growth trajectory. VC's soon discovered that most of these members were serving a more titular role and unwilling (or unable) to really roll up their sleeves and make the connections necessary for company growth. Given the nature of startups, many board members spread their influence too thin by serving on multiple boards. As each startup began to flame out, the strength of their Rolodexes was called into question.
WP: What makes the Executive Relationship Marketing (ERM) model different than other approaches that are traditionally followed to fuel BD?
JA: On the front end of the ERM process, a good firm should be able to draw on the intelligence from dozens if not hundreds of executive-level engagements, and offer some insights into the match-making of client services with maverick spenders, product vetters, potential influencers, etc. On the back end, a good ERM process should include the ability to reach back out to their relationships at various touch points during the sales cycle.
WP: How should an early-stage company go about preparing for and selecting an ERM partner?
JA: The process is really not much different from the one used to select a VC (VC's give you the money and the ERM gives you the executive meetings). Research the past performance, talk to clients, get a feel for the culture and case studies, and determine if the company has the Rolodex (covering your industry and selected verticals) to deliver the quality of meetings needed to reach your goals.
WP: For existing, well-established businesses, when might ERM be a relevant option and how should the company prepare for ERM success?
JA: Well-established businesses tend to operate in well-established industries with competitors looking to win market share via RFP (Request for Proposal). Like two or more sumo wrestlers, the difference can often come down to which company has the best executive relationships to support them during the final selection process.
WP: Presumably, ERM can only be successful insofar as the client company has a truly legitimate, tested technology and a credible brand and leadership team. Looking at the broader mix of strategies, what are the top 3-4 steps that successful companies take to ensure that they can follow through the ERM effort?
A: I don't completely subscribe to the notion that a company has to have a tested technology and credible brand to benefit from an effective ERM campaign. In fact, the executives on the buy side appreciate the discoveries that be can often be made with identifying bleeding-edge technologies before anyone else. The key here, though, is that the introduction must be truly disruptive and presented by credible SMEs (Subject Matter Experts) who can talk about the subject at high level.
WP: What are the top two myths or mistakes that CEOs have about ERM or about what they should and should not do to be successful in achieving their growth goals?
Myth #1: The CEO needs to understand that ERM is not a panacea for poorly trained sales teams and poorly executed marketing strategies.
Myth #2: CEOs tend to be penny wise and pound foolish by waiting and trying everything else before committing to using ERM. The reality is that if they had just used ERM earlier, it could have uncovered near-term opportunities, provided timely business intel, and saved jobs.
To learn more about ERM, download this comprehensive white paper by John Aggrey.