Today's leading B2B enterprises are seeking CRM functionalities that will grow with them. However, there is a clear difference between a platform that carefully crafts connections for the benefit of its end users and one that collects technologies like trading cards without proper integration.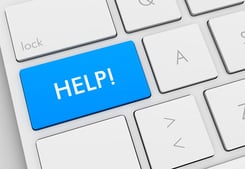 Salesforce engages in poor acquisition practices that will ultimately fail the teams that need to rely on these tools and services every day. In this article, we're continuing our discussion of the factors leading to an organization's Salesforce to HubSpot migration by explaining Salesforce's problematic ideology when it comes to acquiring new products and technologies. We'll also take a look at HubSpot's intuitive product library as the ideal alternative.

Salesforce Products: Rebadging Without Complete Integration
Salesforce.com has cultivated a habit of acquiring front-end technologies en-masse. Over the past two decades since its founding, Salesforce has purchased over 71 individual companies and corresponding technologies.
​​Each of these platforms are intuitive in their own right, with their own individual systems and learning curves — but when cobbled together without proper integration, they pose a serious user experience issue.
"The reason that adding more Salesforce products doesn't improve your results is because they're not Salesforce products," remarks Doug Wendt, CGO and Co-founder of Wendt Partners.
"If you think any company can make 71 separate products work effectively as if they're one, they can't. These are all unique technologies that were acquired and rebranded, but they weren't integrated. The company just slapped a Salesforce logo on them and called it a day."
To add insult to injury, the Salesforce website touts its excessive acquisition habits as a positive, with a page dedicated entirely to chronologizing their accretions in a list that clarifies which year each front-end technology was added to their disjointed network.
A Clear Disconnect
Rather than "fueling innovation," as Salesforce claims, their incomplete mergers achieve the opposite. The natural repercussion of this flawed business model is that end users tasked with figuring out Salesforce's cluttered ecosystem find it to be an insurmountable difficulty.
A perfect example of these struggles in action can be found in the Salesforce Marketing Cloud — which upon further inspection, is actually two separate technologies in a trenchcoat. Salesforce acquired cloud marketing platform ExactTarget and accompanying email automation and lead management platform Pardot in one 2013 purchase. Almost a decade later, these two products still don't integrate effectively with Salesforce CRM, which explains why the Marketing Cloud as a whole suffers from constant usability issues.
"When you purchase Salesforce, you're actually buying a collection of typically 5-7 different products — and often as many contracts — all hidden under a single logo," confirms Doug.
On a different, ironic note, the number one marketing automation platform Salesforce customers choose to integrate is HubSpot Marketing Hub — because this technology works better as a marketing tool than any of Salesforce's own marketing products (which, again, are just different technologies rebranded as Salesforce).
What was once a pioneering initiative to bring CRM software to the masses has taken a clear downward turn. From both the high-level investor and daily user perspectives, it's clear that Salesforce has lost sight of a CRM's core purpose: to streamline and support the customer experience.
HubSpot's Seamlessly Integrated Product Ecosystem
For many B2B enterprises, the natural antidote to Salesforce's fractured product strategy can be found in the HubSpot ecosystem. With the right leadership, total Salesforce to HubSpot migrations can be completed in a matter of months, regardless of whether or not a company has previous experience with HubSpot.
HubSpot's philosophy on outside product integrations is vastly different from Salesforce's. With an M&A (mergers and acquisitions) policy to never purchase front-end technologies and to build their user-facing applications natively, the company puts the end-user experience first.
HubSpot has carefully vetted and purchased a total of 11 products since its founding in 2006, all of which are backend technologies working behind the scenes to make operations as streamlined as possible. Each purchase was made with the express purpose of ensuring smooth application performance for the singular HubSpot platform across the five hubs: Marketing Hub, Sales Hub, Service Hub, CMS Hub, and Operations Hub.
While HubSpot users still benefit from access to over a thousand app integrations in the HubSpot App Marketplace, these are simply offered to add familiarity and customization to an already excellent interface.
Bottom line: while the Salesforce product strategy is run based on what will bring the most money in for the corporation from an investment perspective, HubSpot creates its own automated systems for the benefit of the end user — and this key difference is often the unsurprising final push for a B2B company to initiate a game-changing Salesforce to HubSpot migration.
Wendt Partners: Integrating Products With Purpose
For B2B enterprises, strategy is everything — and a quality CRM will follow suit. Wendt Partners is proud to be recognized as one of the few Elite HubSpot Solutions Providers in the United States, and to show industry leaders what they can truly achieve with the number one CRM for B2B organizations. Our HubSpot implementation professionals work to understand your needs inside and out, and have the know-how to build out your HubSpot ecosystem so that it perfectly captures your business structure and taps into your team's full potential.
Book a timeslot with Doug through our website to learn more about the HubSpot product strategy or discuss your organization's Salesforce to HubSpot migration. And keep an eye out for our next article, which will shine a light on the major reasons most Salesforce implementations ultimately fail.