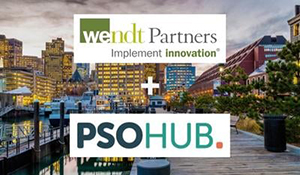 Partnership Brings HubSpot Project Management to B2B
September 7, 2022, Boston, US — Wendt Partners, a HubSpot Elite Partner, and PSOHub, a global leader in professional service software, have joined in a partnership. The partnership will combine Wendt Partners' growth, technical, and digital solutions with PSOHub's self-driving professional services automation, all framed by full HubSpot integration.
What is PSOHub?
PSOhub was founded in the Netherlands in April 2020 with a vision to become the global leader in intelligent, self-driving automation for professional services providers. With 30+ years of experience building Professional Services Automation (PSA) software, they dedicate themselves to delivering solutions that take care of repetitive and time-consuming administrative tasks.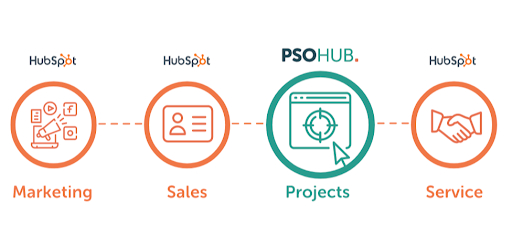 The Future of PSOHub
PSOHub closes the gap in integration software and mitigates repetitive data entry tasks that create larger workloads. The team used HubSpot for sales and marketing and started the company as a solution to switching between platforms for additional tasks like project management, time tracking, contracts, and invoicing.
PSOHub's mission is to be a worldwide, all-in-one project management solution. The company strives to empower small businesses to achieve their ambitions and work smarter by offering out-of-the-box solutions for CRM systems. PSOHub integrates with CRM, accounting, and project execution tools that professional services organizations use and acts as the bridge between them.
Accounting solutions include:
Quickbooks Online
Xero
Moneybird
Why PSOHub?
After a HubSpot deal closes, users can create a project in PSOHub with a single click with their intuitive self-driving setup flow. With handy visualizations, an at-a-glance dashboard, and seamless, bi-directional data sync, PSOhub's integrations help taskmasters keep projects on budget, on time, and top-of-mind.
Other PSOHub highlights include contract templates, automatic data entry, and smart management features that prevent over-servicing. Users can create contracts with data from HubSpot and reuse approaches from past projects.
What This Means for B2B Businesses
The benefits of PSOHub are boundless, and Wendt Partners is eager to introduce its services to the North American market.
Wendt Partners and PSOHub can provide quality B2B management, integration software, and top-of-the-line growth solutions through their partnership.
With the addition of PSOHub, Wendt Partners is in a unique position to offer a high level of support for company workflows using automation. We look forward to educating you more about how you can combine HubSpot and PSOHub into one seamless solution for your enterprise needs — contact us today to learn more.
Learn about how PSOHub can help your B2B company. Book a meeting today.