One of the driving factors that encourages many B2B organizations to invest in a CRM implementation is the need to accelerate sales by staying connected with established and potential clients. Doug Wendt, CGO and Co-founder of Wendt Partners, recently joined guest Mrudula Gadgil, Senior Solutions Engineer at Hubspot, to discuss the updated sales acceleration tools and features that make HubSpot an ideal solution for Salesforce users.
Read on to discover some key takeaways from this dynamic session!
Why Choose HubSpot for Sales Enablement?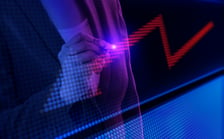 Many clients use Salesforce as a home for all of their data, without having the configured tools or ease of use to make meaningful strides towards closing sales. Historically, they turn to options like Outreach.io or Salesloft.com to give themselves the sales enablement capabilities they need to actually succeed on the platform.
HubSpot is another stellar option that encompasses the capabilities of other integrations for a streamlined, powerful sales process. Salesforce users who choose HubSpot have multiple options for making their combined systems work well for their own use cases.
Strengthening Your Email Client
HubSpot provides the best of both worlds: a clean, non-cluttered user interface that also provides all the tools a salesperson could want in one place. "We're able to work with a lot of information, and have it all at a point of need," affirms Wendt.
Whether you're the type to live in your email inbox or work primarily from the CRM, HubSpot allows seamless emailing to clients, and email data is shared with all Salesforce users in your organization.
Gadgil walked through how easy it is to create an email from a contact record in HubSpot, saving time by using a pre-existing email template and using personalization tokens to tailor the message to the contact in question. "I can also start a sequence right from my email creation… great for prospecting, cold outreach, adding documents, and being able to track them in real time," she shares.
Additionally, by using the HubSpot sidebar or add-in options in a Gmail or Outlook environment, users can navigate through every piece of information they need about a record without having to switch to the platform itself. Email engines integrated with HubSpot hold identical capabilities to the emailing function on the HubSpot page — plus the added option for the software to write an email for you using the power of HubSpot's new AI tools.
HubSpot: Home Base for SDRs
Whether you structure your SDR and BDR teams on an account-based model or a task-based model, HubSpot has tools to reduce friction and create a faster sales process. Use the Lists function to filter contacts by certain criteria (such as MQLs) and assign accounts to individual sales team members, or use tools like Tasks and Sequences to create collections of actions (emails, phone calls, etc.) to build and engage in a specific sales lead relationship or follow up on a previously engaged contact. Once the objective of any sequence is reached, it will stop or pause automatically.
Other tools for SDR and BDR success include:
Inbound and outbound calling.
Scheduling meetings for yourself and other team members.
Setting up and assigning tasks.
Adding notes to tasks and tagging team members for visibility.
Seamless integration with professional collaboration platforms like Slack to create channels and send messages.
Synchronizing a Linkedin messaging flow to the activity of your HubSpot contact record with the LinkHub integration.
Any action you take in Sales Hub will be communicated to Salesforce, so all users will have access to the same information — and all of these premier functions also work seamlessly on the HubSpot app for iPhone and Android.
Exploring New Tools for Sales Acceleration in HubSpot
In addition to the existing advantages offered to HubSpot-integrated Salesforce users, new developments make the journey from initial sales outreach to deal closure (and re-engagement of existing leads) much easier.
Prospect Like a Pro
With the addition of HubSpot's brand-new prospecting tool, BDRs can increase the number of leads they're following up with and reduce the amount of "leakage" in terms of leads that aren't checked in on. With daily task and schedule windows that include tasks picked up on from existing sequences, and a progress bar to keep BDRs on the right path, it becomes substantially harder to let leads go unreached or neglected.
"[The prospecting feature] is bringing together all these different tools — sequences, meeting calendars, tasks, all in one central hub to make life so much easier for our SDRs and BDRs," says Gadgil.
Visibility in the Blue Cloud
With HubSpot's new-and-improved embedded Visualforce window for Salesforce users, SDRs doing sales acceleration primarily in Sales Hub can connect to Account Executives working in Salesforce without a hitch. "AEs working inside of Salesforce have a full picture of all the activity that's been done by the SDRs, how the lead came into your hands, and what you need to do next to reach out to them," explains Gadgil.

With the power of the HubSpot-Salesforce sales integration, users can configure and selectively determine how they want the information relayed between the two systems. For example, prioritize clean data with inclusion lists that push the hottest leads into Salesforce automatically instead of bogging down your AEs with leads that haven't scored high enough yet for them to pursue with confidence.
Accelerating Your B2B Organization's Success
From business and brand strategy to CRM, sales, and marketing, Wendt Partners is proud to offer the B2B world an integrated approach that doubles long-range revenue growth — and HubSpot is a large part of what makes our vision successful year after year. Contact our team today to learn how you can join the HubSpot revolution, whether you're in the market for a full-fledged CRM implementation or need reliable tools to support your organization's Salesforce build.