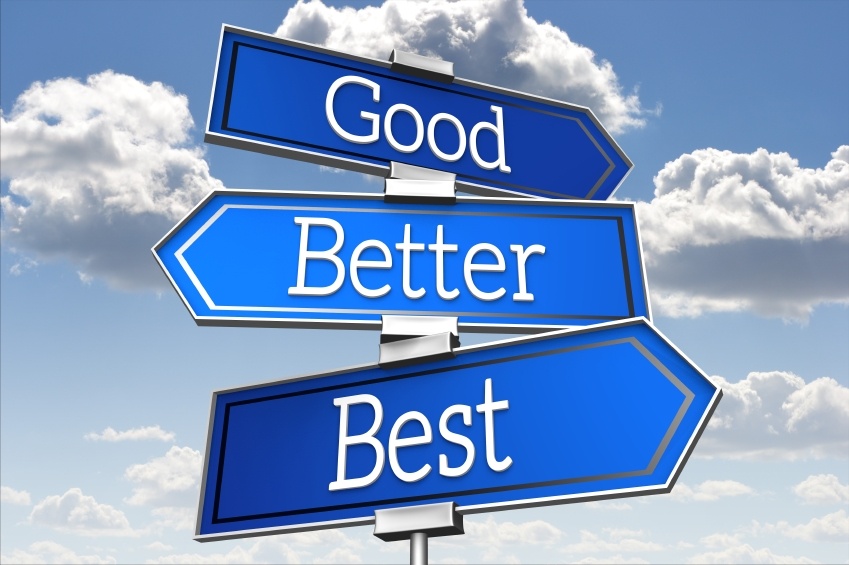 As you develop your company's approach to business growth, one of your top priorities will be to select an effective digital strategy. Digital innovation has dropped the cost of content publishing to essentially zero. At the same time, digital execution has become far more technically complex than the traditional processes it has largely replaced.
Understanding Business-to-Business Digital Strategy
This has left many companies confused about how to approach their own digital strategy, especially in the business-to-business (B2B) sector. One thing is for sure: In an age where you can add content to your website, publish blog articles, create infographics and produce videos instantly and disseminate them widely, it is essential that you commit to a digital strategy that will effectively engage your target audiences.
Three distinct approaches to digital strategy have emerged, and it is important to understand the distinctions and advantages of each before choosing one. The three approaches are:
1. Content Marketing
2. Inbound Marketing
3. Integrated Inbound
Let's explore the key components, objectives and advantages associated with each of these models.
Content Marketing: Communicating Across Channels and Audiences
Content marketing focuses on developing high-quality content across a wide variety of platforms and channels, including both digital and non-digital formats. Content marketing's horizons are wide, as its focus is on building many aspects of the business...from lead generation to customer relationship engagement, and from brand development and reputation building to employee communications and talent outreach.
The greatest advantage of content marketing is that it applies 'best practices' in a manner that engages your target audiences - not just prospects but also customers, employees, influencers, investors and partners - with consistent, quality messages that resonate with depth and sophistication. Its greatest disadvantage is that, due to the breadth of its target audiences and delivery formats, it can be difficult to manage and evaluate due to the range of messages being communicated and metrics being tracked.

Well-known B2B companies practicing content marketing include General Electric and Boeing, and two of the leading organizations in the content marketing community are the Content Marketing Institute and MarketingSherpa.
Inbound Marketing: Focusing Content to Attract Buyers Online
The focus of inbound marketing is on generating new sales leads online. This is accomplished through keyword-optimized web and blog content, backed by organic search engine optimization (SEO) and social media marketing. Once new visitors come to your website, compelling offers are presented via landing pages and calls-to-action (CTAs) to convert them to leads. Then, leads are nurtured via email, social and online engagement to move them toward a new sale, with the goal of turning yesterday's strangers into tomorrow's customers.
Inbound marketing harnesses the power of content, but orients it toward this singular goal. This sounds simple but in fact it's a constantly changing process that requires intensive focus and precision. Using keyword strategy and prodigious development of new content oriented toward language that aligns with your buyer's questions, you can attract new sales leads through online searches (via search engines, social media, links from other websites, etc.).
Inbound marketing's two most compelling advantages are:
It harnesses technology effectively to meet a clear business priority (lead generation).
It provides a model for managing marketing against specific, well-defined metrics.
However, there are two significant challenges with inbound marketing strategy:
First, it can narrow the marketing message down to what is most likely to generate online leads, potentially at the expense of other content.
And second, is easiest to implement if you provide a singular product or service, or operate in a clearly defined market space. This makes it challenging for many B2B firms who engage with a wider range of audiences or offer multiple solutions.
One of the leading success stories for inbound marketing is River Pools & Spas, whose innovative approach and ultimate success were featured in this New York Times article on digital strategy: "A Revolutionary Marketing Strategy: Answer Customers' Questions".

Two of the leading resources for the inbound marketing community are the HubSpot Academy and Moz.com.
Integrated Inbound: Content Built For, With and By Your Business Contacts
One core assumption with inbound marketing is that the best way to harness digital strategy is to generate brand-new sales leads online. However, for most B2B companies the greatest initial opportunity to drive growth rests within your existing customer and contact relationships. This is because poor marketing communication is not the primary source of underwhelming revenue in most B2B companies; poor sales communication is.

The first difference in the integrated inbound approach is that it begins with relationship strategy, not content strategy. In the B2B marketplace, there are three primary elements of an effective business contact relationship. A business contact can serve as:
A source of revenue (customer
A source of referrals (partner)
A source of reputation (promoter)
Integrated inbound looks for opportunities to craft content that aligns with these three relationship development objectives. For example, an integrated inbound strategy will set aside significant space for things such as customer stories, guest blog posts by partner companies, interviews with industry experts, transcripts from webinars and workshops, and other forms of content that can be immediately used by both the sales and marketing teams to reach out to individual contacts in ways that can re-generate or re-invigorate relationships.

The greatest advantage to integrated inbound is that it incorporates the best of both content marketing and inbound marketing, in a manner that can actually generate faster revenue results for established B2B companies.

The greatest challenge with integrated inbound is that it begins with an extensive process of cleaning, profiling and qualifying your company's existing contacts, and then rolling the newly enhanced information into a customer relationship management (CRM) system. This means that integrated inbound's effectiveness is tied to the CEO's commitment to transforming both sales and marketing together, rather than just focusing on one or the other. As a result, integrated inbound requires direct C-level involvement, since it requires cooperation across multiple departments from day one.

The future of digital strategy demands a singular, fully integrated approach to business growth. This includes all four of the business growth focus areas: sales, marketing, strategy and leadership. Integrated inbound provides your company with a roadmap and approach to digital transformation that can meet both your short-term and long-term growth goals. Contact us to learn more about integrated inbound and begin your growth journey today.