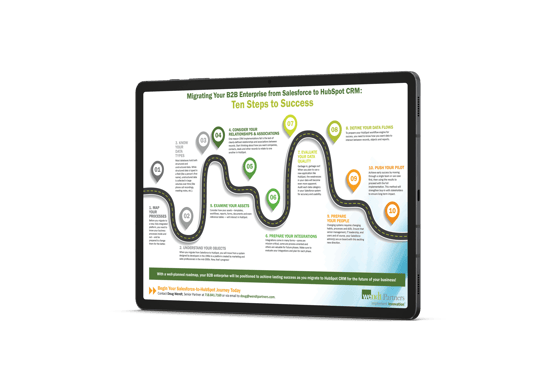 Game-Changing Customer Relationship Management Is Just 10 Steps Away!
Needlessly-complex. Disjoined. Costly. No wonder so many B2B businesses are leaving Salesforce behind for HubSpot – the CRM that's transforming the way they manage relationships with customers and prospects.

In our years helping B2B organizations like yours complete their migrations, we've narrowed down the key steps to making this process as smooth as possible — and we're ready to share our learnings with your team!

Our downloadable infographic, "Migrating Your B2B Enterprise from Salesforce to HubSpot CRM: Ten Steps to Success," is a streamlined and easy-to-understand look at the most important facets of the migration process.

Download your own copy of this FREE resource using the form on the right!